I'm Enna. I'm an adopted Northerner living in Manchester. I enjoy wandering around with my camera and capturing city life. I've created this website to share my hobby with you, I hope you enjoy looking around :).
My backstory
I grew up in rural Essex before coming to Manchester in 2010 to study Linguistics. At first I wasn't sure about city life, but those three university years converted me. I've lived in Manchester ever since! While photography isn't my main profession, I've not been without a camera for the last decade.
During the day I work in marketing, but in my spare time I'm usually mooching around with my camera or sat in a coffee shop enjoying a brew and a piece of cake. Tea and cake is very necessary fuel for photography.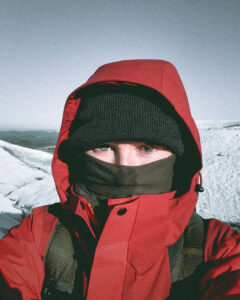 My photography
I first picked up a camera over ten years ago. I turned to photography because I was frustrated that drawing took so long. Turns out you can spend just as long tweaking and playing with photographs as you can drawing a picture.
I started out by photographing wildlife and nature; I've always loved animals. I was influenced by great photographers such as Frans Lanting and Nick Brandt and aspired to be like them. After flunking two of my A Levels, I picked up photography in my final year of sixth form and loved it.  As part of my A Level project work I spent more time studying and shooting in cities. This, combined with subsequently living in Manchester developed my love of photographing the every-day. And that's when this website was born. I've collected all my favourite photos into one place so you can (hopefully) enjoy them too!
see my photos | read my blog | contact me
My gear
I'm a Sony shooter and always have been. My kit now includes the Sony a7iii and Sony a7Rii. I usually walk around with my 16-35mm f4 Sony lens, which I often combine with my Sony 70-200mm f4. I also have a Sony 90mm f2.8 macro which doubles up as a great portrait lens and a Sony 200-600mm F5.6-6.5 for wildlife.